MAP ROUTE COLONIAL
MANAGUA – MASAYA – GRANADA
MANAGUA – MASAYA NICARAGUA
The colonial route is intended to know some of the most ancient cities of Nicaragua. In an hour, approximately, you will travel from Managua to Granada in one of our cars from Budget Central America.
On the way, visit the National Park of Masaya Volcano, one of the most popular tourist attractions in the Pacific, because it offers the opportunity of direct contact with their more active crater and surrounding area, as well as the flora and fauna. In addition, during the night, offers a show that wonder night visitors: appreciation of the so-called "lava Lake" observed from the own edge of the crater.
Masaya Volcano National Park
Craft Market
Laguna de Apoyo. Water Games, restaurants and tours
Then in the crafts market, you can find and purchase details of Nicaraguan artisans who are responsible to give each tourist a part of Nicaragua.
Finally, you can visit the Laguna de Apoyo Natural Reserve, where you can enjoy various water sports, restaurants and excursions.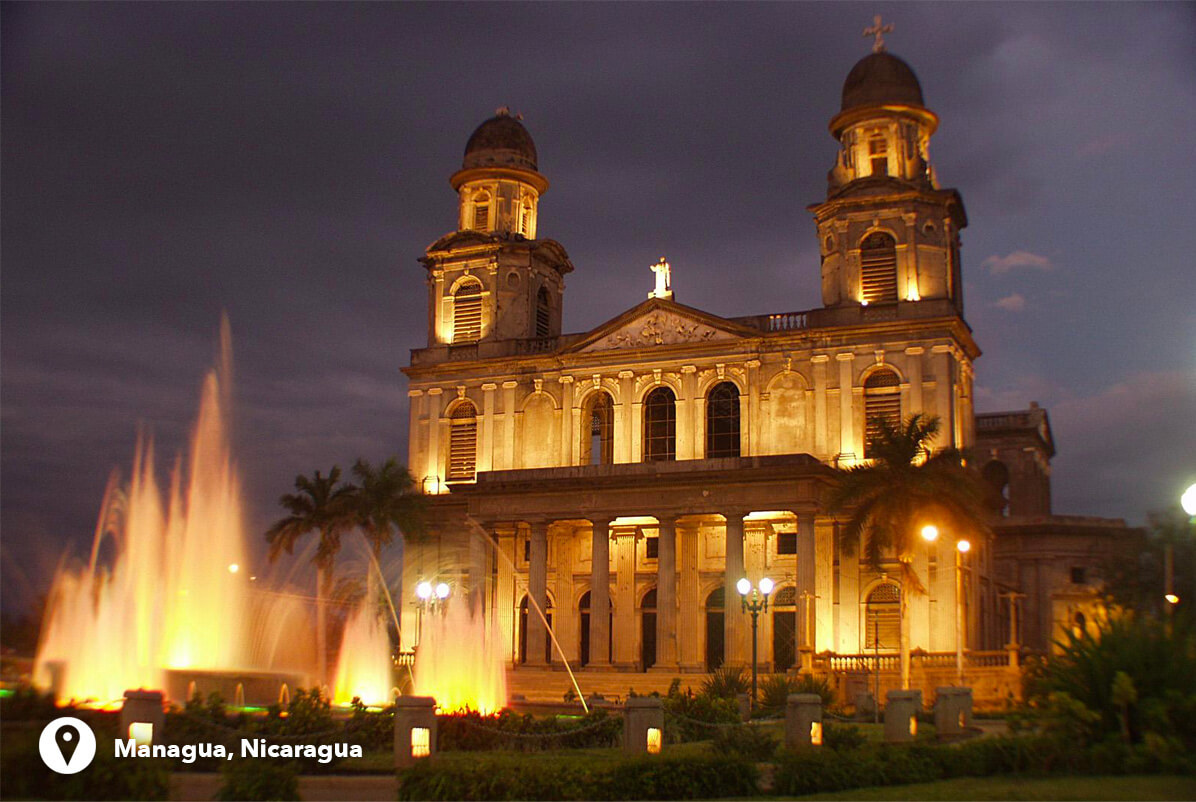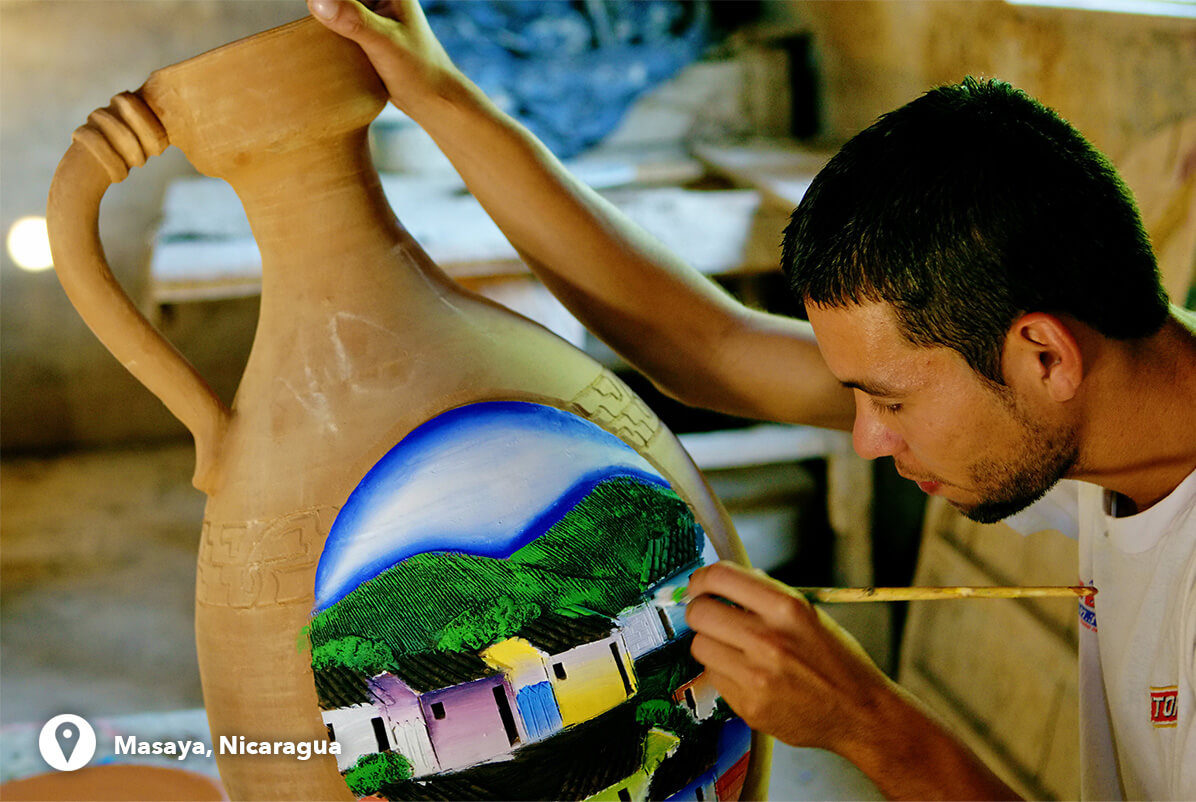 A colonial route is characterized by its architecture, within which are the churches and the Colonial Cathedral of Granada.
The islets of Granada are a group of 365 small islands where you can enjoy the sea.
Later you can visit La Avenida Calzada where you can walk, shop and visit various restaurants and visit the Central Park to eat a typical vigoron. Granada has a volcano called Mombacho where you can enjoy coffee and canopy tours.
Churches and Colonial Cathedral.
Granada Islets.
La Calzada Avenue.  You'll find restaurants and shops.
Eat a typical vigorón in the Central Park.
Coffee Tours and Canopy in the Mombacho Volcano.